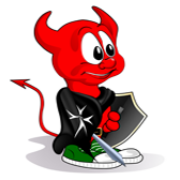 As EuroBSDcon 2013 has ended we welcome you to the website for 2014!
As announced during the closing session we will work on publishing the captured movies with added presentations and materials from the speakers in the coming weeks. Updates will be mentioned in the news!
---
EuroBSDcon is the premier European conference on the open source BSD operating systems attracting about 250 highly skilled engineering professionals, software developers, computer science students and professors, and users from all over Europe and other parts of the world. The goal of EuroBSDcon is to exchange knowledge about the BSD operating systems, facilitate coordination and cooperation among users and developers.
=>>> EuroBSDcon 2013 Conference Schedule <<<=
=>>> EuroBSDcon St Julians Overview Map <<<=
=>>> EuroBSDcon Valletta Overview Map <<<=
EuroBSDcon 2013 is the 12th EuroBSDcon and takes place on 26-29 September 2013 at the Hilton Conference Centre in St. Julian's, Malta. The social event on Saturday evening is a sunset BBQ at a beautiful beach. The weather is sunny and warm at about 26 C (79 F).
Consider taking your family, partner, or significant other with you for an extended weekend. Each one is invited for the social event too and children (<13 yrs) attend for free. A side program with sight seeing and a tour of Malta is organized for those not attending the conference itself. Malta is famous for it's rich history and many excellent scuba diving sites.
Dates and Schedule overview:
The Main Conference with about 42 talks and presentations is on Saturday 28 and Sunday 29 September 2013. The Tutorial Sessions are on Thursday 26 and Friday 27 September 2013. In parallel on Thursday 26 and Friday 27 September 2013 the European FreeBSD Developer Summit 2013 is held.
Make sure to book your flight and hotel now to lock in the early bird specials.